Dental needs aren't limited to a specific age demographic. Everyone, young and old, may require a dentist for treatment, maintenance, and preventive services. Children are compact human beings, and they also undergo dental problems like adult patients.
However, their needs are different, and that's where pediatric dentists come into play. Even though your child might dread going to the dentist, there are a few things that can make frequent dentist trips fun. Let's take a look at a few of them.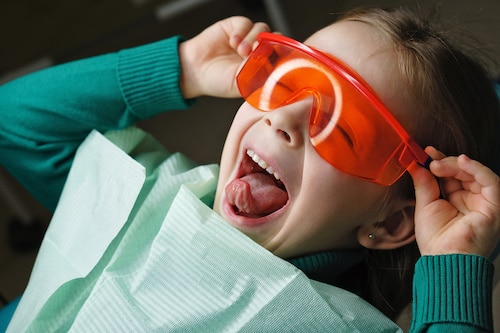 Pediatric Dentist Office Environment
A good pediatric dentist office environment is set to appeal to your kid's temperament, interests, and oral health requirements. One feature that you will find in such an environment is a playroom facility. The playrooms are set up so that children can relax and have some fun instead of sitting restlessly in a waiting room. Furthermore, a fun dentist ought to have child-appropriate equipment. This includes everything that caters to the needs of children. Having the right equipment allows the dentist to be more effective. It also helps the kids have peace of mind when at the dentist.
Dental Hygienists Make It Fun for Kids
Dental hygienists offer preventive treatment for your kid's oral health. They aim to make the trip to the dentist fun by encouraging your child to take care of their teeth. Dental hygienists make it fun for kids through some activities like Lego flossing. Such an activity helps your kid become accustomed to flossing and ensures that they won't be apprehensive whenever you try to floss them at home. Dental hygienists also help your kids understand their diet and its impact on their oral health. For example, an eat-this, not-that exercise can help your kid pick out healthy foods while learning about the effects of foods like soda and candy.
Ways We Treat Kids Like They Matter
A fun dentist knows that to bring across the importance of dental hygiene, they need to treat kids like they matter. It shows that the dentist pays attention to your child's concerns, thus putting their mind at ease. One way of treating kids like they matter is always giving them full attention. Good dentists maintain eye contact and provide complete attention when listening to kids. Besides, they ask a few questions to show they are present and truly listening.
Furthermore, fun dentists understand that some kids might be anxious to visit a dentist. They, therefore, aim at providing them with a safe space where they can enjoy kindness and sensitivity. Such an environment can help kids feel relaxed and let them know that their dentist is trustworthy.
A Fun Dentist and More!
Most dentists aim to offer outstanding experiences for kids. They get to make them feel welcome and comfortable as soon as they walk through the door and up to the second they leave. This leads to anxiety-free dental visits that can streamline the oral health of any child. These tips can help dentists make their clinics fun and safe for all children. At Around The World Pediatric Dentistry, we aim to keep your child comfortable and happy while we care for their dental needs. Contact us to request an appointment, or call (203) 489 – 2112.