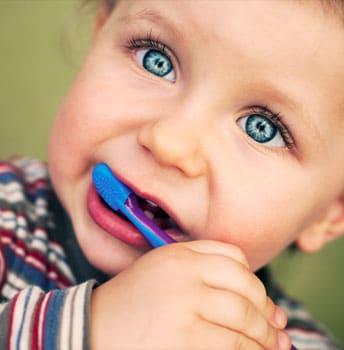 Dental Caries is the most common chronic disease of children. Nearly 50% of all children will have at least one cavity by the age of 5, and it is 5 times more common than asthma. This disease can be PREVENTED by establishing a DENTAL HOME for your child at the age of ONE!
By making Around The World Pediatric Dentistry your child's pediatric dentistry of choice, pediatric dental care will be delivered in a comprehensive, continuously accessible, coordinated and family-centered way.
Research increasingly shows that children who visit an experienced infant dentist early in life (before their 1st Birthday) are more likely to return for regular dental cleanings and less likely to return for fillings. If the right preventive program is established for your child, he/she can have higher chance of experiencing a cavity free childhood that will lead to good habits and oral health into their adulthood.
Age one visits are imperative to a long lasting smile. We welcome you to contact us today to learn more about our age one dentistry solutions or to schedule an appointment! We are proud to serve children and families throughout Darien, Stamford, Greenwich, CT, and the surrounding areas.